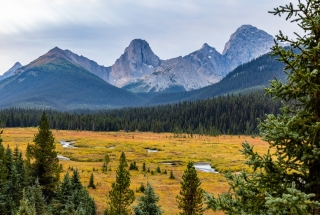 Attractions & Sightseeing
Of course the Rockies are the Big Show around here. You can see our iconic peaks, the Three Sisters, from anywhere in Canmore. We've got big sights to see and plenty of attractions to check off the list. Dazzling lakes, spectacular drives, scenic trails, our bustling little downtown, an exciting Nordic Centre, and Elevation Place, the hub of our community.
Attractions & Sightseeing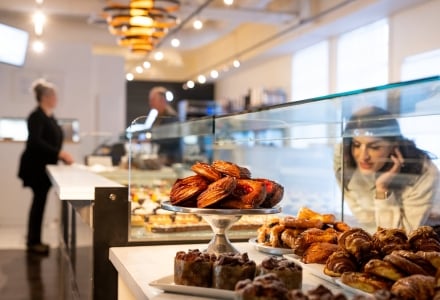 Dining & Nightlife
From globally-inspired cuisine, farm-to-table fare, and fine dining, to classic comfort food and everything in between, this is a small town with a world of culinary experiences.
Explore Dining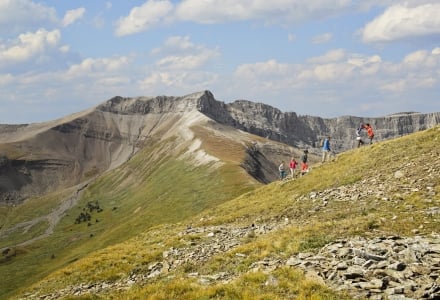 Hiking & Biking
Massive mountains and sprawling valleys mean hundreds of kilometres of majestic trails, from steep, adrenaline-pumping tracks, to rolling routes when you're just in the mood for an easy stroll.

Explore Hiking & Biking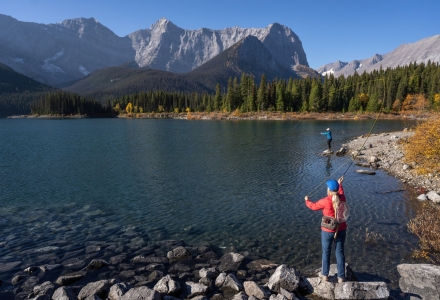 Sports & Recreation
Love to climb, fish, golf, or snowboard? Sure, you can stick with your favourite sport, because canoeing here isn't like canoeing anywhere else. But we highly encourage you to try something new.

Explore Sports & recreation