Attract customers from near and far with exclusive benefits guaranteed to get your business noticed
Tourism Canmore Kananaskis works hard to ensure the businesses in our region continue to prosper year-round—safely and sustainably. In addition to generating interest for our partners, we also market the destination to global audiences through targeted advertising and data-driven strategies.
As Bow Valley locals, we want our community to continue to prosper, but never at the expense of our mountain lifestyle or landscape. After all, there's a reason we chose to call this place home. Our goal is to position Canmore Kananaskis as an iconic, internationally known destination and a leader in sustainable tourism development. Joining Tourism Canmore Kananaskis confirms your commitment to robust and long-term tourism in our region. Plus, you get some incredible perks!
Explore Partnership Options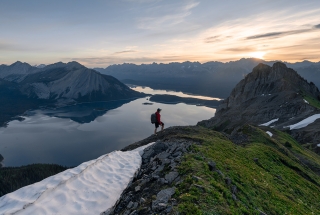 Expert tourism marketing you can rely on
As experts in the industry, you can trust Tourism Canmore Kananaskis to deliver creative marketing campaigns, digital strategies and promotions that attract the right visitors to your business year-round.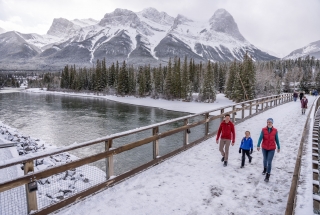 Stretch your dollars farther
From social media mentions and FAM (familiarization) tours, Tourism Canmore Kananaskis has got you covered. Check all the boxes on your marketing to-do list for less than the cost of a single ad in a magazine. Our low-cost partnership options give you the flexibility to control your investment.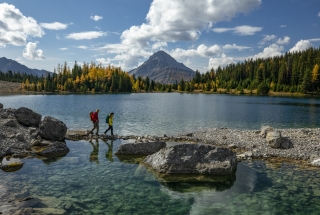 Maximize your exposure on social media
Promote your business to an active audience that's delighted by our destination and interested in what you have to offer. With over 135,000 followers on social media, Tourism Canmore Kananaskis is a verifiable influencer.
In 2022, Tourism Canmore Kananaskis generated over 33.4 million impressions and a million engagements on social media, showcasing our destination to a whole lot of potential visitors!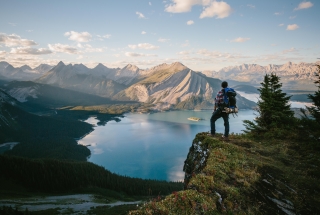 Grow your business with strategic partnerships
Join forces with like-minded businesses and watch your customer base soar. Tourism Canmore Kananaskis can help you make valuable connections with travel industry and community partners that will improve your brand equity and boost your sales.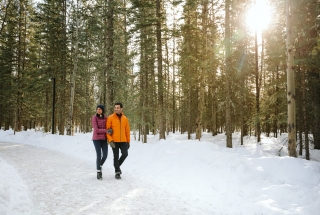 Image Gallery
Photos from the Image Gallery are reserved for Tourism Canmore Kananaskis partners, media, and travel trade partners with the permission of Tourism Canmore Kananaskis. Images may only be used in the direct promotion of Canmore Kananaskis and related tourism services. Third-party use and sales are strictly prohibited.
Photo Credit Requirements: All photos must be credited to: Tourism Canmore Kananaskis / Photographer.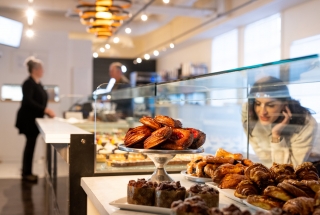 Peaks Academy
Whether it's near or far, to somewhere new or familiar, there's always something different to discover when you're travelling—and one of the best ways to find it is to ask a local.
From baristas to servers and concierges, your front-line hospitality team answers more trip-planning questions than you might expect. Although this pairs perfectly with their passion for the mountains, keeping up-to-date with ways to explore them is nearly a job in itself.
Introducing Peaks Academy, our newest program for the Bow Valley's front-line hospitality staff.
Your team will learn the best insight about activities, dining, and more in Canmore and Kananaskis, helping them to easily and confidently give our visitors great advice for making the most out of the mountains (and give them many reasons to return!).
Peaks Academy is now open, and employers can enrol their staff by clicking the button below.
Stay on top of industry news
Get the latest travel trends, industry analysis and market insights delivered straight to your inbox. You'll also get access to helpful tools and resources from Travel Alberta and Destination Canada.
Sign up for the Newsletter