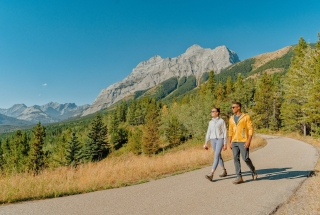 Trails & Parks
The great outdoors, made even greater, if that's possible. The Canmore and Kananaskis area is nature at its finest. From the heights of our most famous peaks—The Three Sisters, recognizable from almost any location in Canmore and one of the most photographed views in the Rockies—to the seemingly endless amount of rolling scenic trails and spectacular drives found in our many provincial and recreational parks. We've got trails to hit, crystal clear lakes to cool off at, wildlife to spot, and picnic spots to scout out, so let's get to it.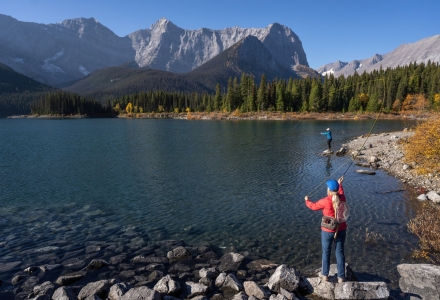 Sports & Recreation
Love to climb, fish, golf, or snowboard? Sure, you can stick with your favourite sport, because canoeing here isn't like canoeing anywhere else. But we highly encourage you to try something new.

Explore Sports & recreation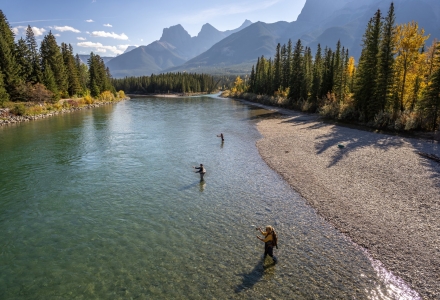 Attractions & Sightseeing
Whether you're climbing mountains or climbing walls, we have some of Canada's most landmark attractions right in our backyard: the Rockies.
Explore Attractions & Sightseeing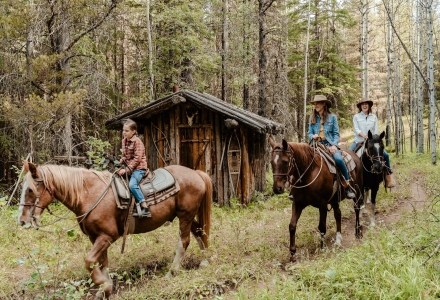 Tours & Experiences
Soar high above the mountains in a helicopter or make the climb on your own on a trail. Explore lakes, sip crafted local brews, or climb through wild mountain caves. We'll take you there.
Explore Tours & Experiences