Marketing Options & Benefits of Joining the Tourism Canmore Kananaskis Team
Choose the Marketing Option that Best Suits Your Business
Hotels, Motels, and Lodges

Activity Providers, Food & Beverage Businesses,
Retailers and Service Providers

Must submit a 2% Destination Marketing Fee (DMF)

Option 1: 2% DMF

Submit 2% of your gross sales to Tourism Canmore Kananaskis via an independent trustee.

Option 2: Associate Membership Marketing Buy-in

Pay an annual fee based on the type of service you provide and the size of your business.
Option 1: 2% DMF Fee
Our dedicated partners submit a 2% Destination Marketing Fee (DMF) to Tourism Canmore Kananaskis. To acknowledge their contribution, these members will be featured prominently in all of Tourism Canmore Kananaskis marketing channels.
This option is available to all area hotels, activity, retail, and food & beverage providers.
You will agree to submit 2% of your gross sales to Tourism Canmore Kananaskis to market the destination and your business. This fee will be submitted through an independent trustee. For a sample of the contract, please click here.
With the fee, you will become a full member of Tourism Canmore Kananaskis with voting rights at the AGM as well as featured listings for the website. You will also get social media mentions and will be a preferred vendor of Tourism Canmore Kananaskis.
Option 2: Associate Membership Marketing Buy-in
The Associate Membership option includes a listing on the Explore Canmore website in the category of your choosing.
The marketing services buy-in option starts at $250. The cost is dependent on the number of staff working for the business.
For more information, please contact us.
*Please note that this option is not available for hotels. Hotels must sign up as a 2% partner.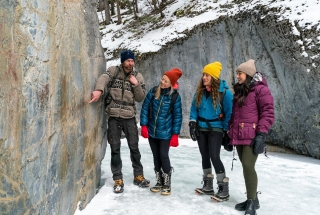 Hear what our partners have to say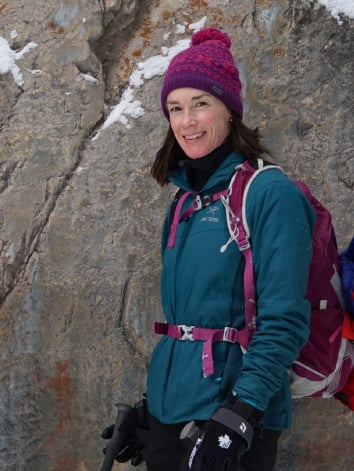 Laura Dowling - Director/Guide of Canadian Rockies Experience
"Tourism Canmore Kananaskis was the first organization we contacted when starting Canadian Rockies Experience. Rachel was instrumental in helping us to form relationships with future partners and organizations vital to our success. Their marketing has been instrumental in driving sales and establishing ourselves in the local tourism market, reaching clients that would have otherwise been outside of our own limiting marketing plan. Both Karen and Rachel have been reliable resources who have consistently responded with great information and direction based on their extensive knowledge of the local and provincial industry. By bringing together local like-minded businesses in a cooperative effort, Tourism Canmore Kananaskis is continually enhancing our presence in this very competitive market and ensuring the success of all local businesses."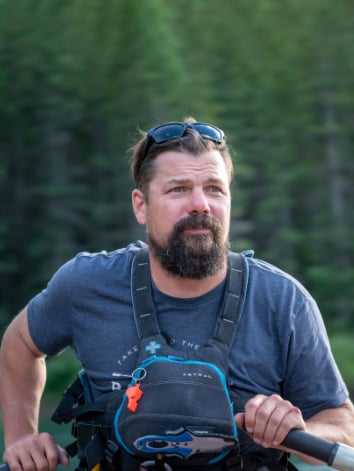 Chris McKenna - Owner/Operator of Canmore Raft Tours
"Tourism Canmore Kananaskis has provided us at Canmore Raft Tours with ample opportunities to reach more people, grow our customer base, and ultimately, increase revenue. Karen and Rachel introduced us to a strong network of like-minded businesses, and we've since formed partnerships with hotels, restaurants, and other member businesses in the area. We also have a direct line to Travel Alberta, and are kept up to date on tourism and travel-related news impacting Canmore and Kananaskis. Not to mention, given lots of opportunities for direct and indirect advertising and promotions. As far as the added Destination Marketing Fee goes, our customers have never expressed any concerns!"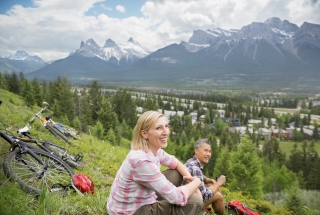 STRENGTHENING OUR ECONOMY, TOGETHER
When one of us prospers, we all prosper. It's no secret that tourism has become a vital economic driver in Canmore and Kananaskis. The industry supports over 7,000 jobs1, and attracts an average of 11,000 daily visitors2 who contribute over $500 million3 to our economy annually. As a partner, your investment in Tourism Canmore Kananaskis contributes to a higher marketing spend for our destination, building a stronger economy for everyone.
Join 145 businesses in Canmore and Kananaskis and take advantage of these powerful partnership benefits today.