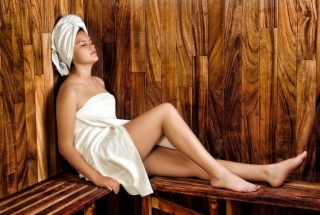 The Rockies Relaxation Guide for Canmore Kananaskis
Your escape to the Canadian Rockies doesn't have to be all grit n' glory; indulge in a little 'me' time and rejuvenate your body, mind, and soul with some rest and relaxation.
---
If you are craving some 'me' time and seek the ultimate R&R on your next holiday, book yourself a trip to the Canadian Rockies and indulge in luxury experiences that will provide relaxation essential to your state of well-being. Canmore Kananaskis is brimming with pampering spas, delectable dining opportunities and relaxing oases– you just have to look for them.
Mind
Float Canmore – Floating in a sensory deprivation tank is a unique and rejuvenating experience which offers a reprieve from the fast-paced world which bombards our senses on a regular basis. With no sensorial inputs or distractions, let your mind wander and let go of the endless concerns which may be overwhelming your mind, and allow yourself to reset and recharge by simply existing effortlessly in a state of deep mental and physical relaxation. With effects lasting hours and often days after a float, floating is the perfect way to unwind and begin your Rockies relaxation retreat.
Cafe Books / Library – Nothing says R&R like pyjamas, a comfy chair pulled up to the fireside, a hot beverage and a good book that you can dive right into and not even realize the hours have ticked by. You can gather your own copy or borrow one from the local library. There are also book houses located around town, like the one in front of the Biosphere Institute.
Body
Dining is good for the soul, and there are no shortage of dining options in Canmore Kananaskis. Spend time intuitively dining on fares which feature local produce, and catch up with your companions. Indulge in slow dining and celebrate your love for food. Try different options and share amongst yourselves while you dive into meaningful conversation and spend quality time together at the table.
Embrace in the ultimate relaxation moment as you step into the hot tub or pool at your local accommodations, take a deep breath of the fresh mountain air and slowly release it with any stress you may be harbouring. Bask in the idyllic mountain views as snow quietly falls around you, creating an instant retreat into relaxation. If you are looking for a deeper sense of R&R from your spa experience, book into one of the many day spas in the area and indulge in treatments that will whisk away any remaining tension in your body and mind.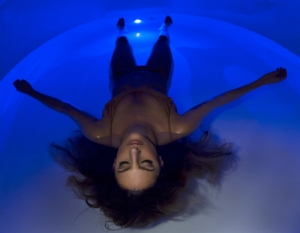 ---
Soul
Forest bathing, adopted from the historical Japanese practice, forest bathing or shinrin-yoku, means taking in the forest through our senses. It refers to simply being one with nature; connecting with it through our senses of sight, hearing, taste, smell and touch bridging the gap between ourselves and the natural world. Bathe in the forests surrounding Canmore – or take a drive through Kananaskis and choose your own area to indulge in Forest Bathing. The added-bonus here is interaction with wildlife!
Practicing yoga can help you find inner balance, peace and strength. Yoga's focus on movement connected with breath will help to enhance mindfulness and awareness of the present while letting go of the past.
Once the sun goes down, retreat back to your guest room for the ultimate moments of relaxation. Stoke the fire or dive into a good book, nestled under a soft down duvet in your pyjamas. If you're not quite ready to call it in, order a hot cocktail or beverage and enjoy some quiet moments in front of a fireplace, watching the flames flicker and dance inside the hearth.
If you're keen to begin booking your relaxing trip away from the hustle and bustle of city life, we welcome you to learn more about your rest and relaxation escape to the Canadian Rockies.
---