Let's hit the trails
Canmore's varied landscape was made for blazing trails, and we've got hundreds of kilometres of them to explore, on foot or on two wheels. Being outside here is so great even biking is above the ordinary. Sure, you can go for a regular scenic bike ride, but also adrenaline-pumping mountain biking (naturally), and fat biking. If you've never heard of it, brace yourself. Extra large tires, hand warmers (that's right, hand warmers!), and the ability to ride snow-covered trails with ease, fat biking opens up a whole new world. Stroll valleys, discover waterfalls, glacier-fed lakes, alpine meadows, and climb towering jagged peaks.
Safety
Heading out for a hike? Hiking can be a dangerous activity that can potentially result in injury. The information here is intended to be a community resource to help you plan your outings, but individuals using this resource are wholly responsible, so please, anticipate potential hazards and evaluate your physical ability to follow a particular hike description.
Take emergency equipment, a map, bear spray and do not take on a trail beyond your abilities. You are responsible for your own safety.
Resources
Wildsmart – Living with Bears, Cougars, and Wildlife in the Bow Valley
Trail Closures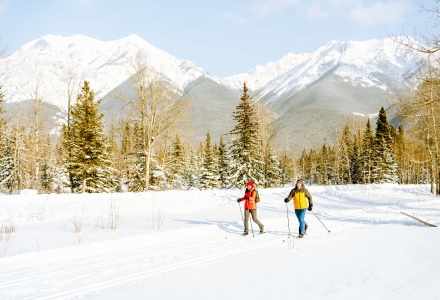 Sports & Recreation
Love to climb, fish, golf, or snowboard? Sure, you can stick with your favourite sport, because canoeing here isn't like canoeing anywhere else. But we highly encourage you to try something new.

Explore Sports & recreation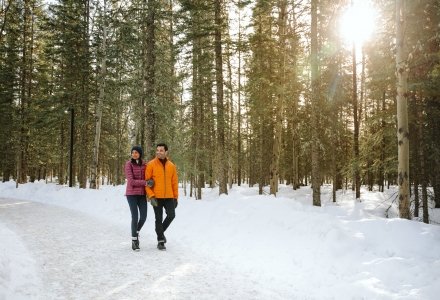 Nature & Parks
Beautiful lakeside parks with canoe and kayak rentals. Boardwalks, picnic areas, and a wildlife trail through a picturesque provincial park. One visit, and you'll understand why we love to play outside.

Explore Nature & Parks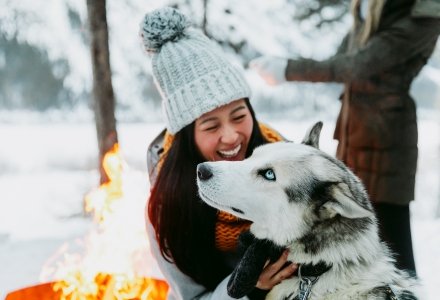 Tours & Experiences
Soar high above the mountains in a helicopter or make the climb on your own on a trail. Explore lakes, sip crafted local brews, or climb through wild mountain caves. We'll take you there.
Explore Tours & Experiences