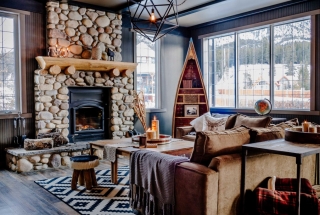 Unique stays for unforgettable Rocky Mountain escapes
Tourism Canmore Kananaskis - May 31, 2021
It's difficult to leave behind the stunning scenery and fresh mountain air in Canmore and Kananaskis Country. If you're looking for a home base to settle in while you explore the area, you can take your pick from a variety of unique stays – whether you're looking for luxury or a cozy night's sleep in nature.
We've curated a list to get you inspired for your next mountain getaway.
---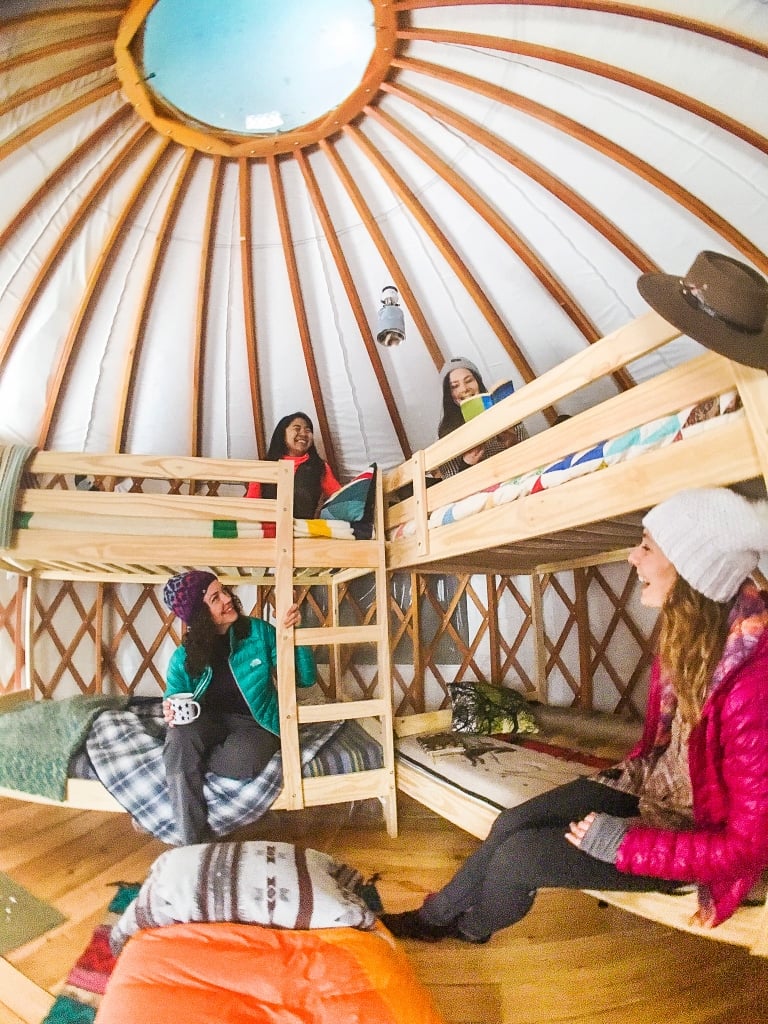 Mount Engadine Lodge Yurt
This hidden gem is nestled in the heart of Spray Valley Provincial Park and known for warm hospitality, delicious food and unbeatable scenery. The yurt overlooks a sprawling meadow surrounded by mountain peaks and provides a year-round rustic experience that sleeps up to four people.
The yurt is akin to a comfort-camping experience, with the added benefit of all-inclusive dining and access to Mount Engadine's rustic main lodge.
If the Yurt is a bit too rustic, you might be more enticed to stay in a Glamping Tent, a cabin or in the main lodge.
Book Now
Copperstone Resort
Your family's four-legged members can tag along on this trip, too. Copperstone Resort, located five minutes outside Canmore in the serene hamlet of Dead Man's Flats, is one of the only pet-friendly resorts in the area, and your furry friends will even receive a special welcome package to make their stay special. Meanwhile, human guests can relax in all-suite accommodations. Each suite features a gourmet kitchen and all the comforts of home, with exceptionally stunning views of the Canadian Rockies all around.
Book Now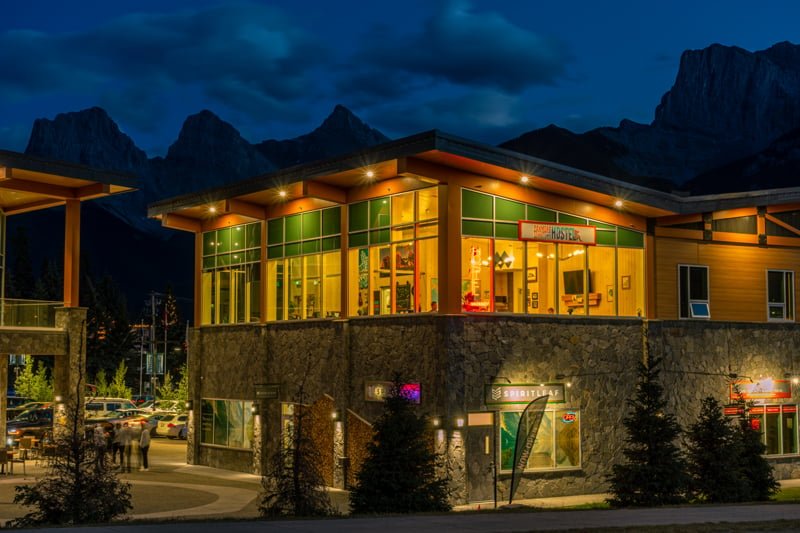 Canmore Downtown Hostel
If you want to be at the centre of everything, this hostel is for you. Located in the Shops of Canmore complex, the hostel is a short walk from bustling main street, popular restaurants and must-see attractions.
Dorm-style and private rooms are available, and the hostel is equipped with a full kitchen, lounge and laundry facilities. Consider this your home away from home.
Book Now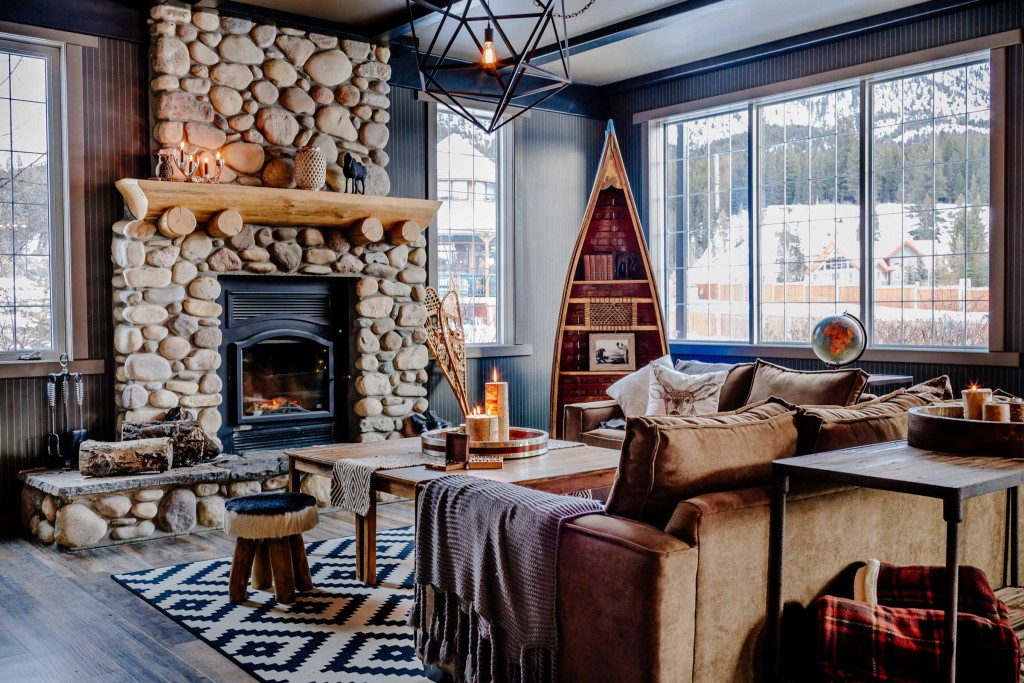 Creekside Villa
This charming boutique hotel combines the Canadian wilderness, Swedish quality and Caribbean hospitality. The seemingly unlikely mix brings together the story of owners Carolyn and Marcus, who have created a cozy retreat in the Canadian Rockies that reflects their travels (Marcus also grew up in the Caribbean). Don't miss a visit to Devil's Table, the hotel's Caribbean restaurant.
Book Now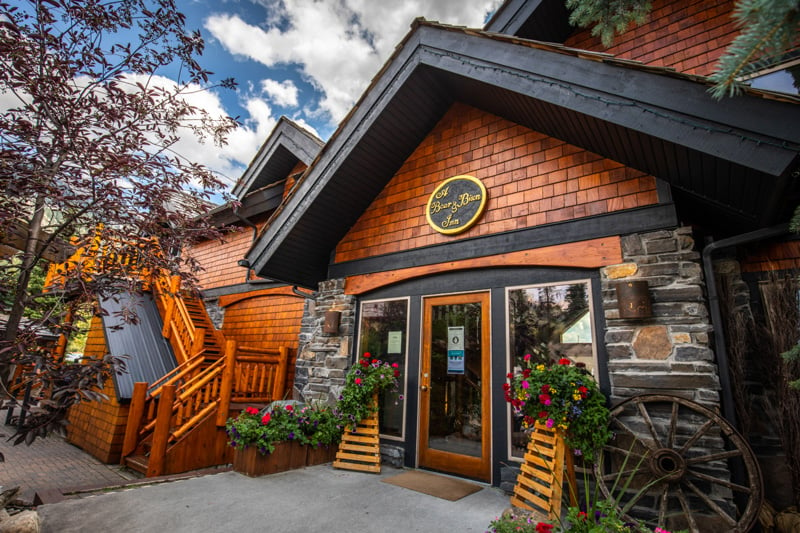 A Bear and Bison Inn
Mountain views from every room? Yes, please. Enjoy bed and breakfast-style hospitality in one of the inn's 10 cabin-like rooms while soaking in the sights from the base of Mount Lady McDonald. Each stay includes the inn's famous three-course in-room hot breakfast – delivered straight to your room each morning.
Book Now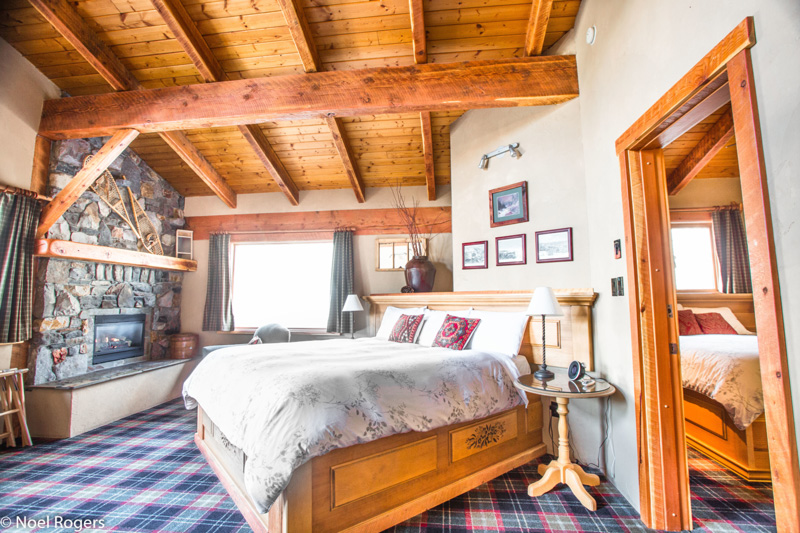 Paintbox Lodge
Quaint, inviting and cozy are three of the many words you could use to describe this boutique hotel owned by Olympic medalist Sara Renner and World Cup Champion Thomas Grandi. The laidback lodge features five suites decked out in Canadian-sourced décor and a complimentary homemade breakfast to start the day. The Paintbox Lodge is also next door to Tapas Restaurant, ranked among the best fine dining in Canmore.
Book Now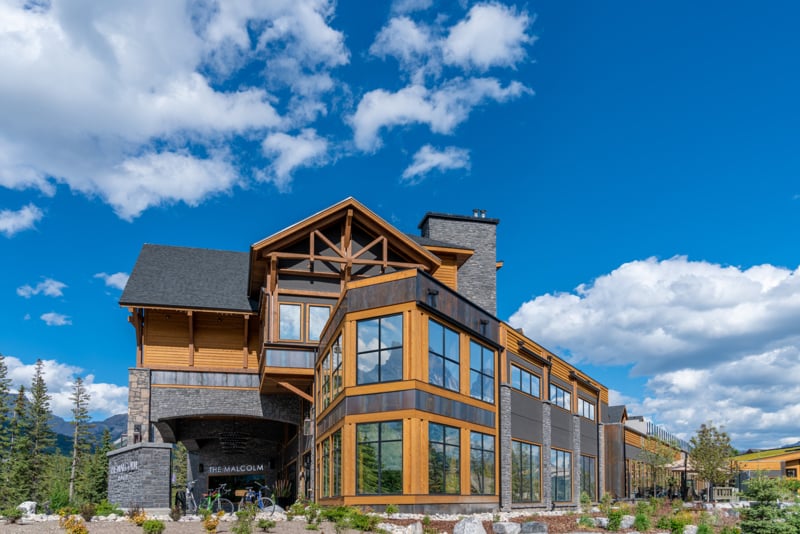 The Malcolm Hotel
Luxury awaits at this chic mountain getaway. Situated in Spring Creek, The Malcolm offers easy access to all Canmore has to offer and a peaceful respite when it's time to unwind. Book a stay in one of the comfortable guest rooms or upgrade your stay to a sumptuous suite overlooking breathtaking views of the surrounding scenery. The amenities are top-notch, too. Sweat it out at the on-site gym, soak in the rooftop pool or grab a bite at Stirling Grill & Lounge.
Book Now