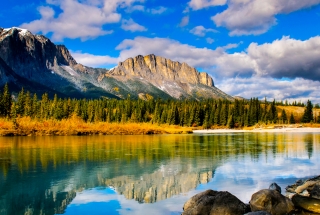 Top 5 Larch Hikes In Canmore Kananaskis
Karen Fennell - September 25, 2015
​Visitors come from all over the world to marvel at the unique and spectacular changing colours of the Larch trees in Canmore Kananaskis.
​Larch trees are the only needled tree to shed needles in the fall. They usually change to a golden yellow colour in mid-September, and loose their needles in late October. The trees at higher elevations turn first.
---
Our travel counsellors have put together their favourite fall larch hikes in the Canmore Kananskis area.
Top 5 Larch Hikes: