Keep our community safe
Do not travel if you have COVID-19 symptoms or have been told to isolate.  We are looking forward to seeing you, but please wait a little longer.
Respect others.  A mandatory mask bylaw as well as physical distancing is in place for all public indoor spaces in Alberta.
Regularly wash your hands or use hand sanitizer.
Consider getting vaccinated. This will help you and us to travel and be safer.
---
Restrictions Exemption Program
Starting Sept. 20, vaccine-eligible individuals will be required to provide government-issued proof of immunization or a negative privately paid COVID-19 test within the previous 72 hours to access a variety of participating social, recreational and discretionary events and businesses throughout the province.
To enter spaces that are participating in the program, including restaurants, bars and indoor organized events, people aged 12 and older will be required to show their proof of vaccination, a negative recent test result or a medical exemption letter from an authorized health professional.
This program does not apply to businesses or entities that need to be accessed for daily living.
View the full list of restrictions and guidelines here.
---
Covid-19 Private Test Locations in Canmore
Locations in Canmore where you can get a rapid or PCR Covid-19 test:
Grassroots Pharmacy – Rapid and PCR tests available.
403-609-4100
Unit 103A – 1205 Bow Valley Trail, Canmore, AB
www.grassrootspharmacy.ca
Shoppers Drug Mart – Rapid and PCR tests available.
403-678-8750
933 Railway Avenue, Canmore, Alberta, AB
www.shoppersdrugmart.ca
Gourlay's Pharmacy – Rapid Tests only.
403-678-5288
Unit 120 – 1151 Sidney Street, Canmore, AB
www.gourlayscanmore.com
Three Sisters Pharmacy – Rapid and PCR tests available.
403-678-2220
Unit 104 – 75 Dyrgas Gate, Canmore, AB
www.threesisterspharmacy.ca
---
We are a Safe Travels approved Destination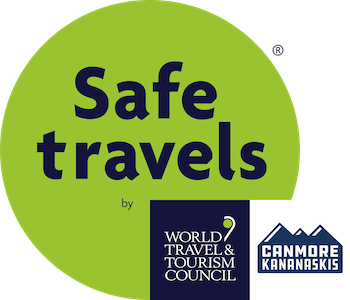 The World Travel & Tourism Council (WTTC) has approved Canmore and Kananaskis as a Safe Travels Destination.
The Safe Travels stamp allows travellers to easily recognize destinations and tourism businesses around the world that have adopted globally standardized health and hygiene protocols to ensure visitors have a safe and enjoyable experience.
View the Canmore and Kananaskis businesses who have also been approved and feel confident when booking your visit.
Safe Travels Businesses
Support our local tourism industry
Eat local, shop local, see local – whether in-person or online.
Explore our many dining options – if you don't feel comfortable eating in yet, take-out, patio dining available.
And try one of our many activities while you are here!
---
Plan ahead
Check if a business you are planning to visit is open and if you need to pre-book.
Come with a backup plan in case it is busy where you want to go.
Our visitor information staff is happy to help. Give them a call at (403) 678 – 5277
See below for the latest updates from the Town of Canmore, Alberta Parks and the Government of Alberta.
---
Hope for Hospitality
We've been asked to stay apart, but we can come together in spirit. During the COVID-19 pandemic, that's exactly what our hospitality industry needs.
Learn more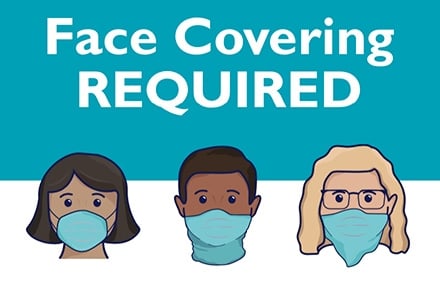 Masks are now mandatory in all indoor public spaces in Canmore
It is mandatory to put on a mask in all public indoor spaces within the Town of Canmore.
The Mandatory Mask Bylaw compels residents, visitors, and businesses to wear a mask or face covering in all public indoor settings, as well as when they are outside in a line-up at any retail or food establishment.
Public transit, such as Roam Transit buses, taxis and shuttles also require a mask or face covering.
More Details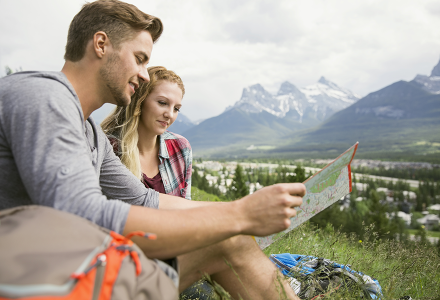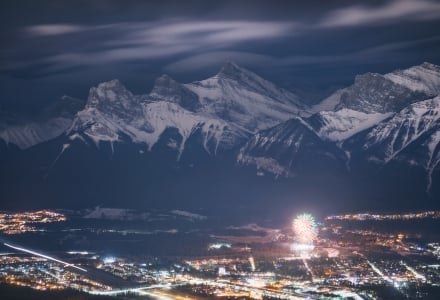 Support Local Businesses
Give some Mountain Cheer this year and support our local businesses!
Our small Rocky Mountain town was looking forward to spending Christmas with you and your loved ones. But as things have changed, we are sending warm thoughts and cozy nights your way and we hope to see you as soon as the time is right.
Support Local Businesses