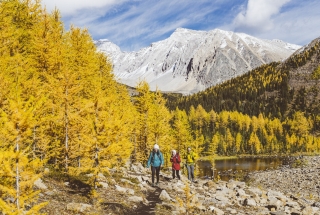 Itinerary: Four Days of Fall in Canmore and Kananaskis
Tourism Canmore Kananaskis - August 22, 2022
Fall is one of the best times of year to spend in the Canadian Rockies. The crisp air, golden larch trees, and snow-dusted mountain caps create a dream-like, picturesque setting for your adventures. Check out this sample itinerary to help you make the most of your time in Canmore and Kananaskis this fall.
---
Day 1
Take to the skies with a helicopter ride
Start your trip off on a high note by taking a spectacular sightseeing tour with Alpine Helicopters. This once-in-a-lifetime experience will leave you breathless as you soar through the Canadian Rockies and take in the unparalleled views of the mountains below. With tours available starting in both Canmore and Kananaskis, you have the opportunity to explore any part of the region and witness the staggering peaks from a whole new perspective. 
Book a horseback tour with Rafter Six
There's no better way to experience fall in the Canadian Rockies than on the trails. Rafter Six Ranch offers unique horseback riding tours that take you through scenic mountain meadows and rich forests along the Kananaskis River. You won't want to miss out on this memorable experience! 
Dinner, drinks and pool at Mineshaft Tavern
After a long first day of making some epic memories in Canmore and Kananaskis, treat yourself to some classic pub foods, refreshing drinks and a game or two of pool at Mineshaft Tavern. Tucked away in Spring Creek, just outside the hustle and bustle of downtown, you will find a selection of tasty meals made from fresh, locally sourced ingredients.
Check into The Lodges at Canmore
The Lodges at Canmore offers the ultimate accommodation encapsulated by breathtaking scenery and unparalleled outdoor adventure. Check into your one, two or three-bedroom fully furnished condo unit and enjoy the handcrafted hospitality paired with stunning views of the Rockies – the perfect home base for your mountain adventures.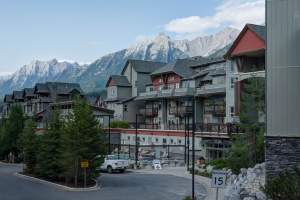 Day 2
Bear witness to the changing of the seasons
During the first few weeks of fall, Kananaskis Country goes through a stunning transformation as the larch trees change to a beautiful shade of gold before dropping their needles. Larch trees in the Bow Valley are the only conifers to shed their needles. The process only lasts a few fleeting weeks in September and October, attracting visitors from all over to marvel at the golden glow. 
Take a look at our list of the top larch hikes in Kananaskis, or book in with one of our many local tour guides for a one-of-a-kind experience. Buffalo Stone Woman will guide you on a unique Indige-scape tour of some of the most beautiful sceneries in the Bow Valley while giving you a glimpse into local Indigenous culture. The folks over at Kananaskis Outfitters offer customizable excursions for groups of all sizes and skill levels. If you are looking for an elevated, VIP outdoor adventure, Canadian Rockies Experience has you covered. The options are endless!  
Reward yourself with an evening on the patio at The Drake Pub
After a day of adventuring, nothing quite hits the spot like a meal you don't have to cook for yourself. The Drake Pub is the perfect spot to grab a drink on the patio, rest your tired legs, and figure out which of your larch hike photos is going up on the 'gram (spoiler – they all look amazing!). A local favourite, the Drake is well known for casual fare, friendly service, and a complete cocktail menu, not to mention pool and darts. 
Day 3
Get moving with a morning yoga class at WildHeart 
WildHeart is the wellness hub of Canmore where people can gather and find space to move. From rejuvenating yoga flows to upbeat barre classes, there's no shortage of ways to unleash your creativity on the mat. Take a beat to align your breath and body and connect with the energy of the mountains.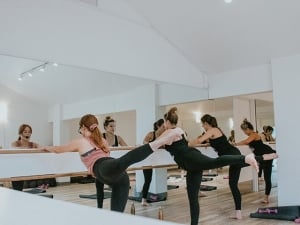 Get your caffeine fix at The Pulse
Continue on your wellness journey with a peaceful stroll along the Policeman's Creek Boardwalk. If you're craving a post-workout pick-me-up, The Pulse Coffee Bar is the perfect destination to enjoy an artisan pastry and café-style beverage.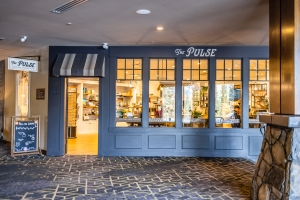 Find ways to rest & rejuvenate
Looking to extend your self-care experience? Float Canmore offers the perfect way to unwind and recharge in a state of deep mental and physical relaxation. Whether you try the state-of-the-art float pods, luxurious infrared saunas, or blissful massage therapy, you will feel your stress and tension melt away.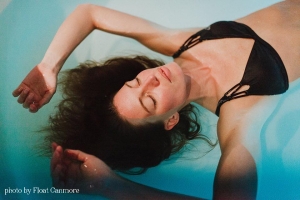 For those looking for a little retail therapy, don't miss out on the chance to walk around downtown Canmore and see what makes our charming mountain town so special. From artisan shops that can only be found in Canmore and galleries with masterpieces from local artists, Canmore has so much to offer. 
Spend the rest of the afternoon relaxing by the year-round heated outdoor pool back at The Lodges of Canmore, or if the temperature is a bit cooler take a dip in the steamy hot tubs. If the weather isn't cooperating, nothing says R&R like enjoying some "me-time" curled up next to the fireplace (there's one in every condo unit!) reading a good book or planning your next adventure.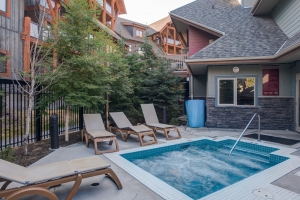 Indulge in a lavish dinner at Rustica Steakhouse
Mouth-watering Canadian Prime steak. Handcrafted cocktails. Majestic mountain views. Rustica Steakhouse is the place to indulge in a flavourful meal after a day of relaxation. Located at Silvertip Resort, the exquisite ambiance and top-rated menu items will leave you feeling more than satisfied.  
Day 4
Tour the trails of Canmore
For a last glimpse at Canmore, why not rent an e-bike from Gear Up Sports or Sports Garage for a cruise around Canmore's extensive network of trails? Or try an immersive scavenger hunt experience with Mystery Towns Clue Solving Adventures, combining the puzzle-solving excitement of an outdoor escape room and the challenge of an Amazing Race.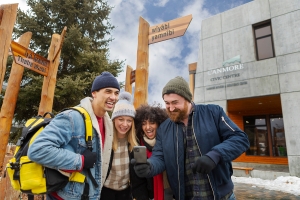 Grab lunch at Communitea Cafe
Before you say goodbye to Canmore and Kananaskis (for now!), head over to downtown Canmore for one last dining experience at Communitea Cafe. From fresh wraps and sandwiches to premium loose-leaf teas, this is the perfect place for a grab-and-go lunch before heading home.   
Weather in the mountains can be unpredictable, so it's best to be flexible with your plans and prepare for anything. If the forecast looks a bit dreary, check out our list of rainy day activities for alternative indoor experiences. Your adventure stops for nothing!