Plan your winter trip
Winer may be cold, but Canmore and Kananaskis will ignite the warmth of your spirit. Nourish your soul in the rugged serenity of the mountains and create heartwarming memories that will last a lifetime.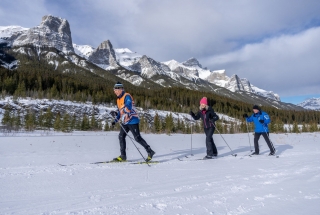 Things to do
Breathe in the invigorating alpine air as fresh snowfall transforms the world around you.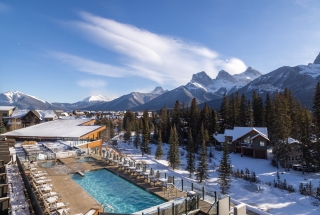 Places to stay
No matter where you stay, you're guaranteed to be surrounded by views of the majestic Canadian Rocky Mountains.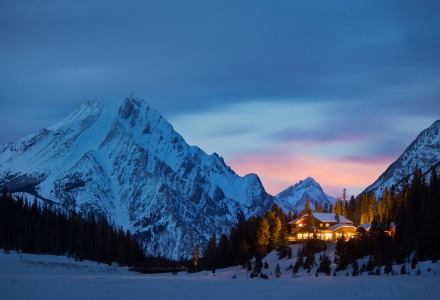 Getting Here
You'll find Canmore and Kananaskis tucked into the eastern slopes of the Canadian Rockies, conveniently located just an hour from Calgary.
Learn More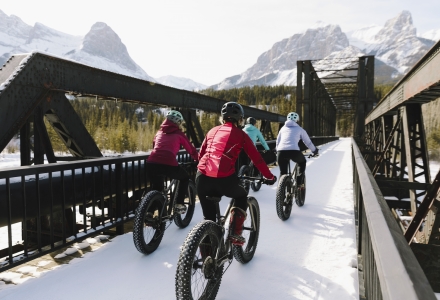 Getting Around
One of the best things about being in a small mountain town is that it's so easy to leave your car behind and get around on foot, by bus, or of course bike!
Learn more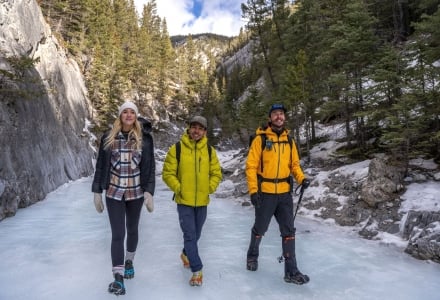 Pledge to the Peaks
Join us in committing to respect, cherish, and protect our unfiltered wilderness – every effort counts.
Sign the Pledge