Big waves, rushing rapids & wicked whitewater. This is the Kicking Horse River. Let them introduce you to the water they call home. Hydra River Guides has been introducing guests to the thrills of whitewater rafting for over 30 years. The Kicking Horse River boasts big waves, continuous rapids and a guaranteed good time. With four rafting trips on offer, ranging from the mild, family-friendly trip to the popular Kicking Horse Classic and the Ultimate, Hydra River Guides has a trip to suit all abilities and budgets.180,000 rafters can't be wrong. Are you ready to join? Due to COVID-19, they have implemented precautionary measures in all stages of operation. To ensure the success of these measures, they rely on the full cooperation of guests and team members. Please view website for additional details.
Whitewater Classic Trip
BIG WAVES, RUSHING RAPIDS, WICKED WHITEWATER. No matter what kind of adventurer you are, they've got you covered. Soak in the scenery, breathe in the fresh mountain air & get splashed by glacier water!
View Package
Raft & Horseback Ride
It's time to get out and experience nature. Enjoy a leisurely 1 hour horseback trail ride in Banff, then revel in a rafting trip down the Kicking Horse River.
View Package
FEATURED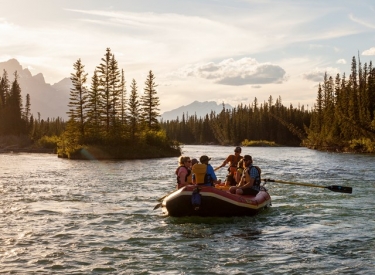 Canmore Raft Tours
FEATURED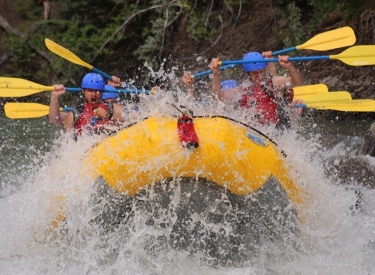 Chinook Rafting