1st Annual Building for Sustainability Symposium
Events
Festivals and Special Events
Nov 5 (12:00am) - Nov 6 (12:00am)
The Malcolm Hotel
321 Spring Creek Dr
Canmore, AB, Canada
T1W 2G2

We are only a month away from the 1st Annual Building for Sustainability Symposium.
You will hear from diverse voices on how appropriate urban design, land use planning, building location, and density can support environmental, social AND economic sustainability.
Learn about building or designing retrofits for minimum climate greenhouse gas emissions, and maximum climate resilience, while increasing attainability and affordability – and addressing the requirements of building codes and step codes.
Let's connect to discuss how to create a less polarized, more resilient community.
We look forward to hosting you at our premier event!
Register now: http://www.buildingforsustainability.ca
Still need to choose your three workshops?  Review them at https://www.buildingforsustainability.ca/sessions
Symposium Hotel Booking Information
Please call the Malcolm Hotel Front Desk at 403-812-0680 and quote discount code BO1105 to book your room directly.
Fees/Admission
$230 – Full-conference admission
*We will offer a 50% refund between October 1 and October 22, 2023
*No refunds will be offered between October 22 and the Symposium November 5/6, 2023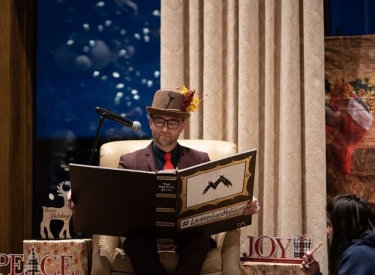 A Canmore Christmas Eve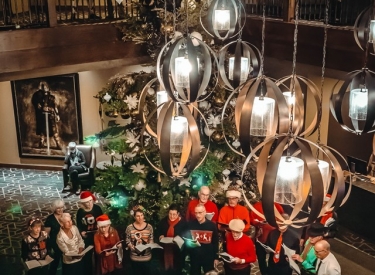 Crowning of the Tree