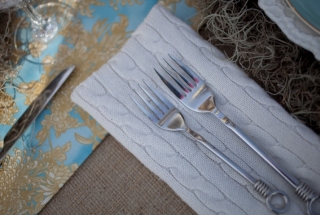 Winter mountain weddings – planning tips
Shanna C - January 2, 2015
In this multi-week series, our experts give advise on how to have the best Winter Wedding possible.
---
There's something about a Winter Wedding in the Mountains that screams Romance. With the majestic beauty of snow covered tress and mountain caps, plus the amazing light that winter emits, if you're looking for the full mountain experience, winter is the perfect time to book your wedding.
Here in Canmore and Kananaskis, we are all about winter (it's around for 8 months out of the year, so we kind of have to be), and we know winter weddings. If you're planning on, or thinking about having a winter wedding, you'll want to read on for tips and inspiration from our local wedding professionals, on how to get the most out of your Winter Mountain Wedding.
This week we are featuring some great tips from Postcard Weddings and Events
Logistical ideas, you may not have factored in to planning your Winter Wedding
1. Get your photos done early! It gets dark in the mountains early in the winter. Plan to have your photos complete by 3 or 4pm at the latest. Because winter light can be tricky, it's a important to hire a photographer who has lots of experience with winter mountain weddings!
2. Pad your timeline. Everything is going to take just a bit longer in the winter. Road conditions may be poor, everyone has to take jackets on and off, you'll need time during photos to put on boots. Give yourself a bit of extra time for your winter wedding – all of these little things add up!
3. Add on an awesome winter activity for your guests. There are so many fun things to do in the winter in the mountains! Before your wedding, think about planning a Skating welcome party ( complete with hot cocoa & snowman building contest), or a dogsledding adventure for your bridal party. After your wedding ( we don't need any wedding day injuries) a group ski day really helps your guests enjoy all the mountains have to offer!
4. Don't forget winter accessories! Spend some time finding cute boots, a classic jacket, and fun mittens. Scarves and mittens also make a perfect bridal party gift! If you do photos outside, you really do need to be prepared for the elements!
5. Don't be afraid to get married outside. Thats right, I'm suggesting you get married outside in below zero temps. There are a few things you need to consider if you go this route though. First, you need to have a back-up plan you are happy with. I'm all for an outdoor wedding in -5C, but if it's -20 with a windchill, no one is going to have fun. Second, ensure your guests are comfy, have them go outside right before you walk down the aisle, provide blankets and hot cocoa, and make sure everyone knows to dress properly. And finally, you need to include warm outdoor gear as part of your wedding day ensemble!
6. Finally, winter weddings can have some tricky logistics. We're obviously bias, but it's a great idea to hire a local mountain wedding planner to help guide you through all the ins and outs of a winter wedding!
Photo credit: Julie Williams Photography