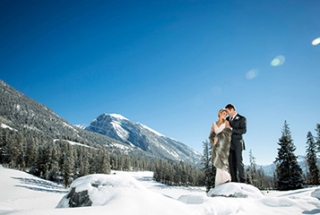 Winter Mountain Wedding Inspiration
Shanna C - January 21, 2015
Winter Mountain Weddings in the Canadian Rockies are nothing short of Majestic.
---
There is nothing more magical the the Canadian Rocky Mountains in the Winter time. The fresh glistening snow and mountain background is breathtaking. If you're thinking about having a winter wedding, you'll want to consider Canmore or Kananaskis for your destination mountain wedding. Braving the snow, for both you and your guests will be well worth it for the once in a lifetime opportunity of experiencing the Winter Mountain Wedding of your dreams.
To help plan you Canmore or Kananaskis Wedding visit our Venues (click here) and Vendors (click here) Sections for local ceremony and recptions locations, and local vedors.
We've complied some of our favourite images of Winter Weddings in Canmore and Kananaskis to help inspire you.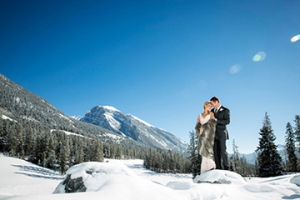 1. Photographer: Kim Payant Photography. Designer: Naturally Chic Weddings. Venue: Silvertip Resort
---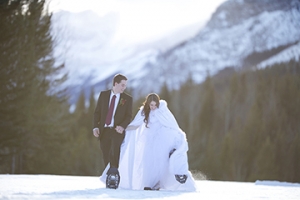 2. Photographer: Andras Schram. Venue: Delta Lodge at Kananaskis
---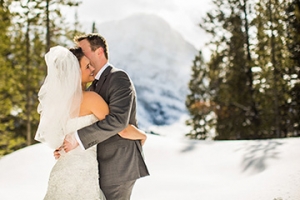 3. Photographer: Jody Goodwin Photography
---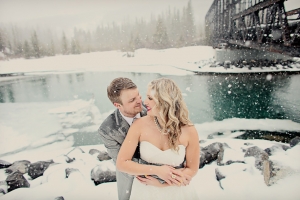 4. Photographer: Julie Williams Photography. Wedding Planner: Jennifer Bergman
See more photos here
---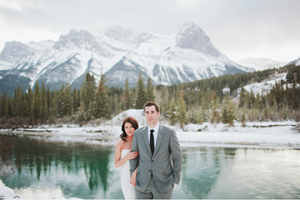 5. Photographer: Rowan Jane Photography. Wedding Planner: Signature Weddings by Ashley. Venue: Silvertip Resort
See more photos here