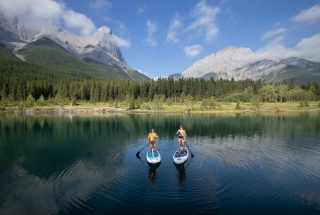 Relax and Recharge in Canmore
Tourism Canmore Kananaskis - June 21, 2021
I sit by a big window in Gaucho Brazilian Barbecue, nursing a perfectly chilled caipirinha cocktail in downtown Canmore. The sun is setting and the sky dappled purple and pink. "Unforgettable," I say, as I reach for my camera, and my entire family agrees.
We spent the day riding our bikes from Canmore to Banff and back again, and now we're rewarding the two hungry teenagers with never-ending platefuls of grilled meats and healthy salads.
And me, I'm already thinking ahead to a spa visit.
That's the thing about Canmore. It may be known for its rugged mountain outdoor experiences, but what keeps me coming back is the opportunity to relax, refresh and recharge. If you know where to look, the region is a hotbed for wellness seekers.
---
View this post on Instagram
Take Float Canmore, for instance. This beautiful day spa offers people a chance to literally float in their tanks in a hot bath filled with Epsom salts.
Although each tank has music and lights (if you want), you can also choose to float in darkness, and an air vent on the top of the tank ensures you'll always be breathing fresh air throughout your experience. A typical session lasts from one to two hours, and since all forces of gravity have been removed, your entire body will simply relax and enjoy the continuously heated water.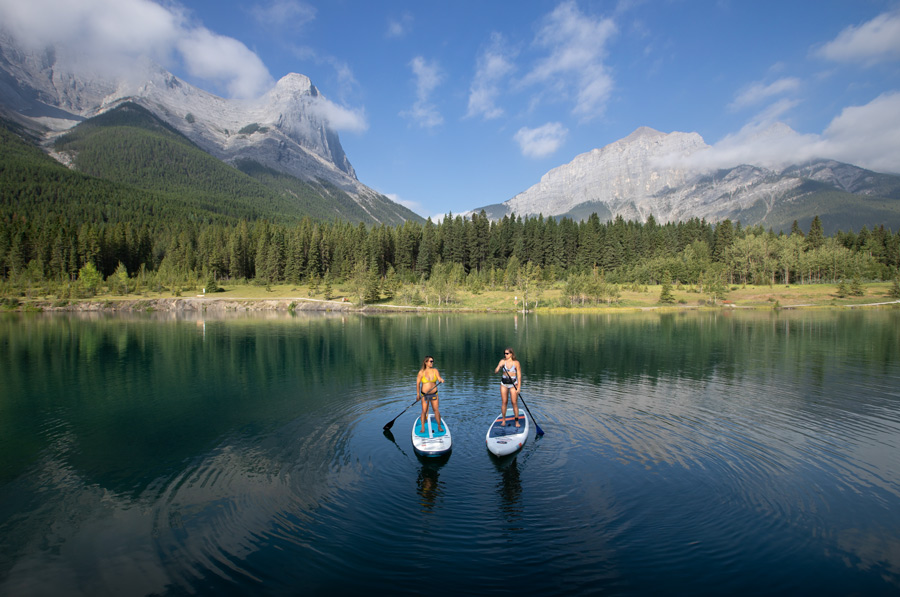 The next morning, why not start the day with a meditative sunrise SUP paddle around Quarry Lake?
Go early to miss the crowds who flock to this calm, family-friendly lake, located just off Spray Lakes Road. Bring your own SUP board or rent one from Bow Valley SUP. They are the go-to place for rentals in Canmore.
View this post on Instagram
Later, we often swing by Communitea for healthy bowls and wellness-focused teas. The Turmeric Tonic is my favourite, or maybe the Yoga Tea, which features cinnamon, ginger, cardamom, cloves, black pepper and other deliciously health-inspired ingredients.
View this post on Instagram
While we're on the subject of yoga, high on my list of things to do post-pandemic is a yoga retreat with Sarah Harvie. Based in Canmore, she is a yoga teacher and wellness coach, who offers a range of courses in the Rockies and beyond.
Her wilderness and yoga retreats sell out early, thanks to their winning combination of hiking, yoga, healthy food and great locations. Or check out the CranioSacral Therapy, yoga teacher training or maybe a yoga and cello class.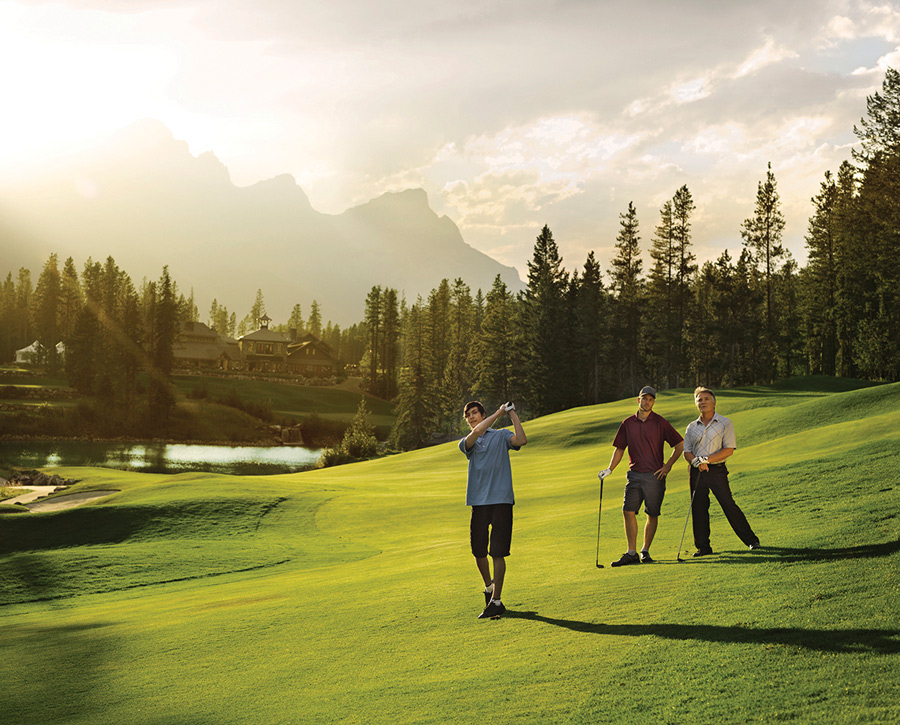 Then it's back outside. Often when we have friends and family visiting, we set our sights on a golf course next. Silvertip Golf Course always scores big with out-of-town guests, as does Stewart Creek Golf and Country Club.
I'm also considering a guided Nordic walking experience with Active by Nature around Grassi Lakes, one of Canmore's most popular hikes. Mandy Johnson began Active by Nature in 2018 and specializes in taking people on walking tours and guided hikes in the region. As for Grassi Lakes, the bright green-blue colour of the water guarantees there will be photo opportunities galore, and while the trail is uphill, the incline is gentle enough for most.
View this post on Instagram
---
And you know, maybe I'll simply find a patio and sit in the sun, looking at the mountains and listening to the birds. In Canmore, there is always something to do, whether it's unplugging and taking in the scenery or finding a new adventure.
*Make sure to check availability at locations before visiting.