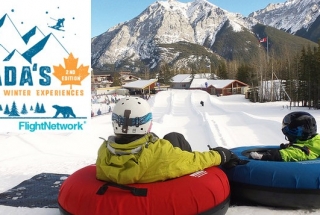 Canmore Kananaskis – Signature Winter Experiences in Canada 2018
Karen Fennell - October 18, 2018
​The Flight Network names 2018 Best Signature Winter Experiences in Canada including Canmore and Kananaskis!
---
Adventure. Excitement. Pure romance with nature. Travelers continuously lust for the thrill of a lifetime with each holiday they take. River rapids, exotic flavors, sensational views, and thrill of living on the edge make exploring new destinations a forever action, thriving off of new destinations and experiences.
The team of brave travel experts who comprise Flight Network have sought high and low to bring you winter experiences that check all of the boxes: daring activities, thrilling motions, and stunning landscapes, all from the wonders and beauties of Canada. Our Top 50 Signature Winter Experiences in Canada from 2017 deserved an upgrade with even more magical travel encounters for 2018.
These are the Canmore Kananaskis experiences that you do not want to miss!
Happy adventuring.
---
Rat's Nest Cave – Adventure Tour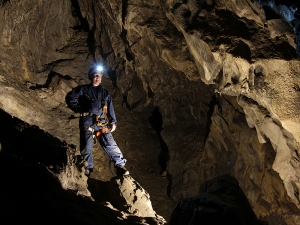 Mysterious corridors shrouded in adventure. Expert guides capturing your wonder with every turn and wiggle. Welcome to the Rat's Nest Cave – Adventure Tour is truly unlike others with its spirited impression left on all those travelers who enjoy it. You will crawl and climb down the cave where pictographs and ancient formations line the wall, rappel down six stories, and surround yourself in the past of Alberta's first Provincial Historic Reserves.
The Details:
The Adventure Tour is offered all throughout the year as weather patterns do not affect the interior of the cave. Travelers can go on this excursion for $165 per adult and $145 for youth (12 to 15 years old). Book your Alberta trip today and make sure Canmore Cave Tours is on your list.
---
Full Moon Snowshoe Fondue
Kananaskis Outfitters offers the adventure of a lifetime with their Full Moon Snowshoe Fondue tour. The experience takes thrill seeking travelers on a 2 hour snowshoe excursion, following moonlit paths, and then ending the eve with chocolate fondue by fireside at the Kananaskis Village. Stunning views, warmly decadent treats, and night paths make the Full Moon Snowshoe an amazing adventure.
The Details:
Kananaskis Outfitters is located in Alberta while the tour take places on weekends closest to the full moon from December to March. Adults can experience this for $105 while youth (12-16) can take the tour for $74.
---
Nakiska Ski Resort – Skiing & Snowshoeing
Built for the Calgary Winter Olympic Games in 1988, Nakiska Ski Area is the prime destination for the ski lovers and adventurers. From beginners to experts, Nakiska Ski Resort welcomes all guests to its slopes for days filled with skiing, snowshoeing, and pure winter experiences.
The Details:
Nakiska Ski Resort – Skiing & Snowshoeing is located 30 minutes from Calgary in Kananaskis, Alberta. The winter excursions last from November to April while prices range from $17.95 to $84.95 depending on chosen activity.
---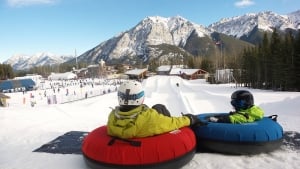 Want more? Visit our website to see what other great activities, restaurants, shops and accommodations we have! Winter is your time to play in the Rocky Mountains of Canmore Kananaskis!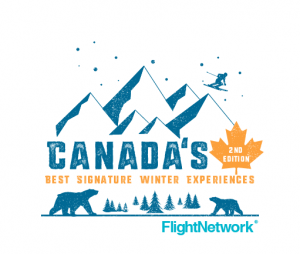 –Original Content provided by The Flight Network–