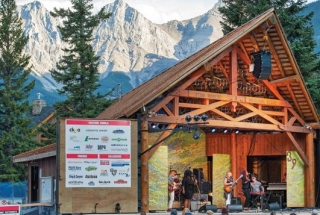 Canmore Folk Music Festival: Canada Far and Wide Project
Culture
Spring, Summer & Fall
Karen Fennell - July 4, 2017
The Winnipeg, Vancouver, Calgary, Canmore, and Regina Folk Festivals have teamed up this summer to curate an inspiring live touring collaborative project called Canada Far & Wide; Grands Esprits, celebrating the Canadian songbook.
---
Canmore's Canada Far and Wide project is as a must-visit, because music is a language that unifies the country of Canada and the world. The Canada Far and Wide Project is going to be a memorable event celebrating Canadian music from coast to coast. Even better, it's entirely free.
Anchored by Cree cellist Cris Derksen, former A Tribe Called Red founder and electric pow-wow artist DJ Shub, Quebec's Mélisande (électrotrad) who are known for their turn-it-on-its-head Francophone reinterpretations of musical relics and the passionate Toronto-based Coco Love Alcorn, this touring group will be performing Canmore's Canada Far & Wide concert on Friday, Aug. 4, in front of the Civic Centre on 7th Avenue between 8th and 9th Street.
The touring collective will be joined by artists performing at each of the festivals. The Canmore guests include Canadians Whitehorse, Birds of Chicago, Leeroy Stagger, Quantam Tangle, and William Prince.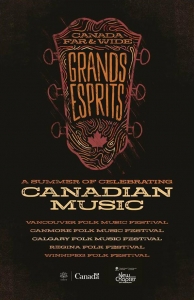 Original Content: Flight Network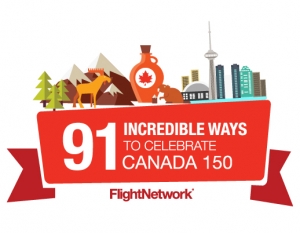 ---